In-House Structure & Graphics
Structural Capabilities and Creative Packaging Design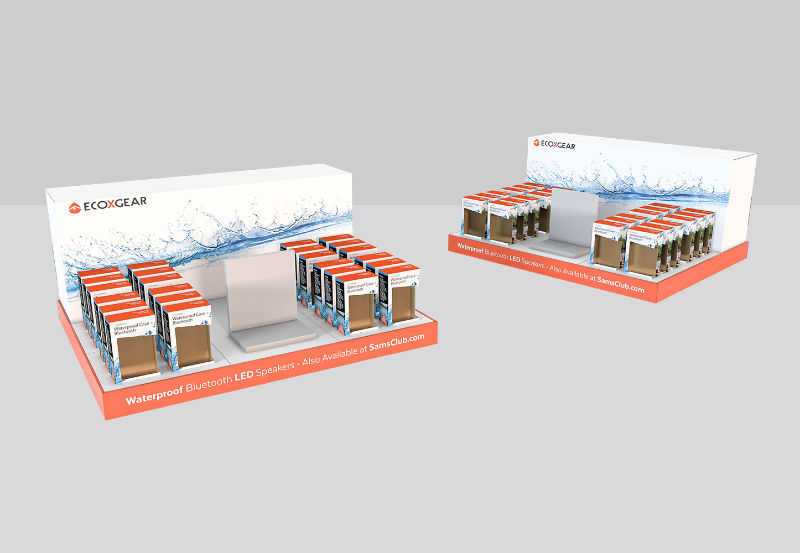 Structural and Graphic Design Packaging Services
At Berkley, we understand that when brand managers choose a packaging design company, they consider the firm's in-house graphics and structural design capabilities before making the decision. We continually invest in those capabilities, so we consistently provide our clients with unique and customized packaging solutions that fit their specific product and branding needs.
Berkley's in-house team of package designers maintains full control over the graphics and structural design processes, offering our clients the following benefits:
Ensures that the final product meets the highest quality standards, resulting in packaging that looks great and protects products during shipping and handling
Enables us to design and produce packaging solutions rapidly and efficiently so clients can meet tight deadlines or respond quickly to changes in the market
Allows us to reduce the overall cost of the packaging project by eliminating the need for our clients to work with multiple vendors, making us the cost-effective choice
Our Corrugated Structural Design Capabilities
Corrugated structural design plays a vital role in packaging as it significantly impacts a customer's experience with a product. Corrugated packaging is made from multiple layers of paperboard and the structural design of the layers affects many characteristics of the packaging:
Product Protection:
One of the primary functions of corrugated packaging is to protect the product inside during shipping and handling. The structural design helps provide the necessary strength and durability to protect the product from damage during transit. Companies that care about keeping their products safe will choose packaging designed with their product's specific needs in mind.
Sustainability:
Corrugated packaging is considered more environmentally friendly than other packaging materials. A well-designed corrugated structure helps minimize the amount of material used in packaging, reducing waste and the environmental impact of the packaging. Businesses that prioritize sustainability will choose a packaging company that offers sustainable packaging with optimal structural design.
Branding:
Corrugated packaging is important to brand identity. Brand managers often prefer to work with a company that will create customized corrugated packaging designs that reflect their brand's image and messaging. The structural design of the packaging helps enhance the visual appeal of the packaging while reinforcing the brand's message.
Cost Effectiveness:
The structural design of corrugated packaging affects its cost. A well-designed structure helps minimize the amount of material used, which reduces the cost of the packaging project. Cost-conscious businesses will choose a packaging company that offers corrugated packaging with optimal structural design that keeps costs low.
Choose the Reliable Packaging Supplier
Berkley has outstanding in-house structural and graphic design capabilities. For companies seeking a packaging manufacturer that provides well-designed, high-quality yet cost-effective packaging that protects their products and supplies what they need quickly, the only choice is Berkley. Maintaining control over all aspects of your packaging like we do helps you keep control of your branding and costs while reaching your product protection and sustainability goals.
Want an innovative solution?
We think outside the box!